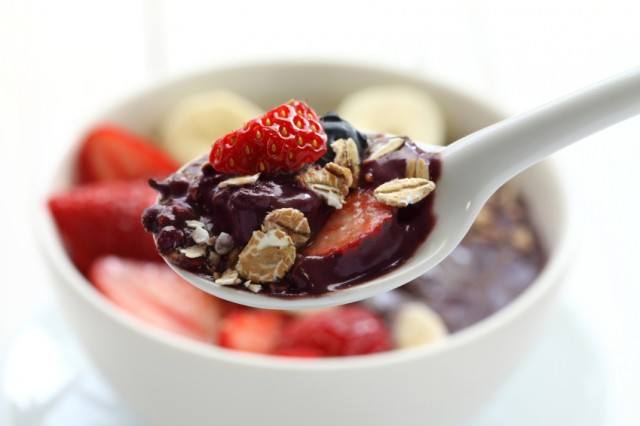 Aside from the acai, the star ingredient in this recipe is strawberries. Making the bowl bright, beautiful, and colorful, the strawberries pair perfectly with bananas and raspberries to yield a super smoothie bursting with flavor.
This recipe comes from House of Yumm, and unlike the other food formulas previously mentioned on our list, it calls for acai juice, rather than frozen acai or acai puree.
You should be able to find this juice in the produce section of your grocery market, and trust us when we say it is well worth the trip.
The acai juice will combine beautifully with bananas, raspberry, and strawberries, resulting in the smoothie bowl of your dreams, and it will cool you down without filling you out.
Ingredients:
½ cup frozen strawberries
Directions: In a blender, or processor, add the acai juice, frozen banana, and frozen strawberries. Mix until fully combined, no lumps. Add more juice or more frozen strawberries to get the desired consistency.
Read more: CheatSheet.com